2015 was a Great Year to be a Willie Nelson fan
Dear fellow Willie Nelson fans,
Every year when I get ready to write this end-of-year blog and I read back over what Willie Nelson has done, my mind is blown.   I'm exhausted just reading about it.  I always ask, how does one person do all these things in one year?  And I know this is only some of how Willie Nelson spent his time in 2015.   Willie's doing things that we don't hear about, that don't  pop on Facebook — recording or filming scenes to some movie, signing things for auctions.  One time I was having lunch with Lana, Willie's daughter, and I expressed that sentiment, about how hard Willie works, and tours, and records, and she said, 'That's just part of what he does, too."  So, anyway, here's some of what he was up to in 2015, and some of the things fans were up to.  Get a cup of coffee, smoke 'em if you've got 'em, and be ready to be amazed, like I was.
Thank you so much Willie Nelson for all your hard work and for a wonderful year of music and good times.   And thanks to Willie's family and band and crew and fans and promoters and security and bus drivers who are always so kind to me.  I couldn't do this blog without all the kindnesses I receive from everyone, and you know who you are.
And thanks to fans who read this blog, and who send me photos, , take pictures and videos at shows, all the professional photographers who let me share their photos , the fans who proof-read my blog, or point out mistakes.    People love Willie Nelson and they love sharing their stories and collections and pictures and videos.  It is really moving.  This is the 10th year I have been doing this blog, and it just gets more and more fun, and more impossible to keep up with all he does.  I can't wait to see what Willie Nelson does in 2016.
And happy New Year!  Hope to see you at a show some time.
Love, Linda
p.s.  This is in rough shape, but I have to get it finished today, so I can move on with all things he has already done in 2016.  I can't keep up.
xoxox
Willie Nelson and Family started 2015 entertaining fans with music, and kept on doing it all year long.  Once again, Willie invited family and friends to bring in the New Year with him at Austin City Live's Moody Theater.  Fellow Texas Bill Gibbons joined Willie Nelson & Family for the show.
Willie Nelson continue his fight for the family farmers and good food movement with the Farm Aid fundraising concert in Chicago, Illinois  in September.  For thirty years, he and fellow Board Members John Mellencamp, Neil Young and Dave Matthews have headlined concerts in cities all over the country, and invited friends to help raise funds.   Since 1985, Farm Aid has granted over $22 million to more than 300 groups all over the country.
It's true, Willie Nelson signs the checks for Farm Aid, including this year's grant recipients' checks for $610k.
Willie and Annie Nelson watched from a balcony above the stage.
.
Willie was only the 7th person to win the award, and the first country music artist to receive the prize.  "It is truly a privilege to have Willie Nelson with us in our nation's capital and to be able to recognize him for the immense contributions he's made to the culture of America through music," said U.S. House of Representatives Vice Chairman of the Joint Committee on the Library of Congress Gregg Harper.
The concert and presentation will air on PBS on January 15, 2016.
Willie Nelson was one of many artists who gathered to honor John Lennon in NYC in December.  Kris Kristofferson, Steven Tyler, Sheryl Crow, Spoon, John Fogerty, Eric church Chris Stapleton an dmore performed John Lennon's songs.  Willie Nelson sang a moving version of "Imagine".  The was recorded and video aired on Dec. 19 on the AMC network.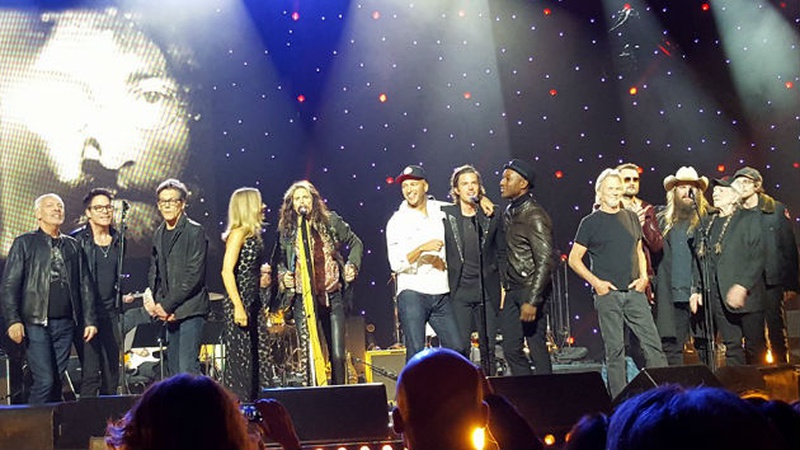 Willie Nelson & Merle Haggard recorded an album that went #1 on the Billboard Country Chart and straight to to the heart of their fans.  The two friends toured together off and on throughout the year, and have scheduled shows in to 2016.
Willie Nelson joined Kacey Musgraves on her album, "Pageant…".  They recorded, "Are You Sure" and made a video of it at Austin bar, the Whitehorse.
Willie and Kacey also helped launch  BMI Maui Songwriters Festival in Hawaii, and performed together.  She performed at Farm Aid and joined Willie Nelson & Family for their three-night concert run at end of year in Austin, on Dec. 29, 30, 31.
Lots of people wanted Willie Nelson to record with them, and in 2015 he showed up on lots of albums.
Willie Nelson hosted and headlined the Heartbreaker Banquet on his ranch at Luck Texas.
Fans got to read about Willie Nelson in magazines.
Willie Nelson announced his plans for his marijuana business, "Willie's Reserve"
Willie Nelson fans were inspired to create his likeness in art, straw, clay, duct tape, sand, and pain everywhere
jersey
We got to watch Willie Nelson on television in 2015,  here with John Mellencamp and Mickey Raphael. on Late Show with Steven Colbert
with Jon Stewart on  on one of his last times with The Daily Show
Late Show with Seth Meyers
Willie Nelson appeared on Jimmy Kimmel show twice in 2015.
He read mead tweets on Jimmy Kimmel, along with other artists.
CBS This Morning
Willie Nelson was featured in Saving My Tomorrow, by HBO and The American Museum of Natural History , a six part family series on the environment.
PBS

AMERICAN EPIC, a three-part documentary about the trailblazing era when country-wide, the music of ordinary Americans was recorded for the very first time,
More fans got Willie Nelson tattoos in 2015.
Willie Nelson wrote a biography published in May 2015.  Fans loved it.  
The Face of Texas is the Wittliff Collections' first solo exhibition of work by one of America's finest portrait photographers, Michael O'Brien.
Willie Nelson featured in Earth in Concert Exhibit (opens Nov. 12, 2015)
The California Science Center, the GRAMMY Museum, and Global Wildlife Conservation have partnered to create a one-of-a-kind exhibit that examines the status of the Earth's biodiversity, while exploring how artists like Sheryl Crow, Jack Johnson, Ziggy Marley, Willie Nelson, Sting, and Pharrell Williams have helped raise awareness of the global issues that present threats to our planet.
People dressed their children up like Willie Nelson in 2015, and their pets and themselves
.
Willie Nelson and Family toured all over the US,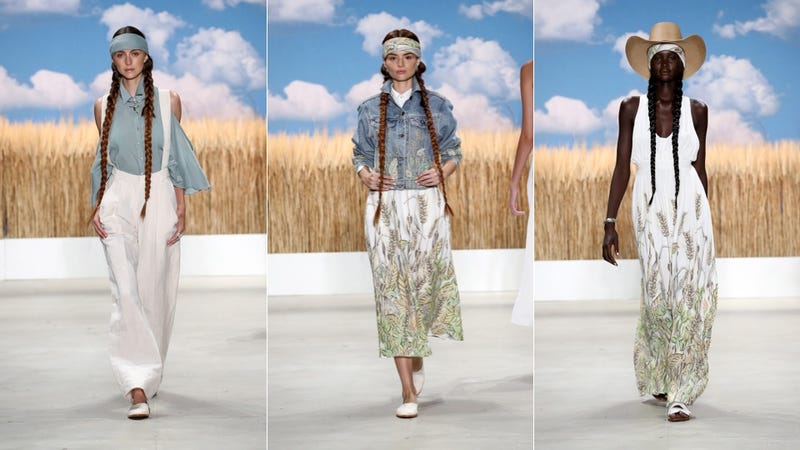 Willie Nelson's music  inspired a fashion show in NYC in September.  Designer Mara Hoffman dedicated her Spring 2015 line to Willie Nelson.
Willie Nelson was present in the presidential election in 2015, too.  Bernie Sanders played, "On the Road Again" before his rally in Boulder, Colorado.  (Maybe other places, too.)  In Washington to receive the Gershwin Prize in November, Willie was asked if he had a choice yet for president, and Willie said, "I'm a big Hillary and Bernie fan."
Willie Nelson had a cameo in the Bill Murray filme, "Rock the Kasbah"
"Miracle"
Willie Nelson signed a lot of guitars  in 2015.  Some for auctions for good causes, many for fans who treasure them for ever and los for e-bayers  who line up for his autograph whenever they can.
Willie Nelson's Subaru Impreza Commercial Make a Dog's Day Song was  a big hit.
Willie Nelson & Family performed at festivals, amphitheaters, old theaters, new civic ceners, casinos, favorite Texas venue's like Billy Bob's Texas.
Willie Nelson & Family played big festivals, Vegas Casinos, State Fairs, and favorite haunts in Texas like Billy Bob's Texas and Gruen's .
Willie Nelson had his own line of designer guitar picks, just for him and his band and crew.   Budrock "the Illuminator" Prewitt and Guthrie Thomas created new guitar picks for every tour, album or special occasion.
Willie Nelson was as big as ever on ebay, a search just now brought up over 12,000 items, ranging in price from .99 cents to an original oil painting for $1,500,000.00 (or best offer).  Lots of guitars signed by Willie Nelson .  That must be a big business for some folks.   I got this cool ashtray.
Willie took some time at home on Maui, a well-deserved break from touring.
He spent time with family, played poker and hung out with friends, and crashed his son's concert at Charley's, too.
Willie Nelson invited family and friends to celebrate the Fourth of July with him in Texas at one of his famous picnics.
The fans showed up for Willie Nelson and he showed up for them every time, with great music and  autographs, kisses, hugs and handshakes.  He made some dreams come true.
Willie Nelson and Kris Kristofferson support FightForAccess and realm of Caring
www.habitatforhorses.org
equality and gay rights
#60
Willie Nelson
Rolling Stone: Top Fifty Country Albums Every Rock Fan Should Own
Willie Nelson's guitar Trigger was featured in a video
In July, Willie Nelson helped honor Waylon Jennings at ACL Moody theater, along with Alison Krauss, Lee Ann Womack,  Kris Kristofferson, Jennings' widow Jessi Colter, Kacey Musgraves, Eric Church and Sturgill Simpson,  Chris Stapleton.
ROUND ROCK, Texas – Thousands of fans lined up outside the Dell Diamond on Thursday to see the Express play and hopefully get a Willie Nelson bobblehead.
The first 2,500 fans took home the first officially sanctioned bobblehead of the Red Headed Stranger, complete with braids, a guitar and Express jersey.
Willie Nelson Cover Bands shared their love and admiration for Willie Nelson and performed his hits night after night for Willie Nelson fans

Willie Nelson got his own emoji.
Willie Nelson brought 2015 to a close home in Texas with three shows at the Moody Theater (Dec. 29, 30 and 31) with guests Kacey Musgrages and Lukas Nelson and Promise of the Real.
Can't wait for next year and more music and concerts from Willie Nelson and Family.