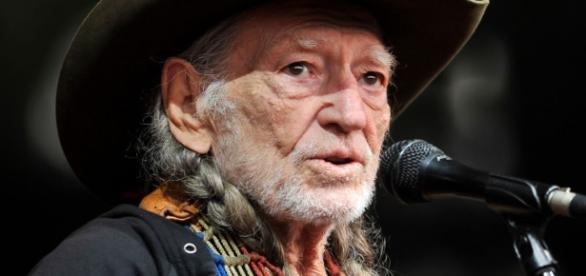 http://us.blastingnews.com
by:  Tresa Patterson
The songs keep coming and the stage still calls the music legend in his older years
#Willie Nelson is too contented with life to spend much time looking at his calendar. The founder of the "outlaw country" music movement is still moving down the road just before his 84th birthday later this month. The singer-songwriter has penned a catalog of songs reads like a chronicle of 70 years of hits through heartache and hope, and the story continues. Willie has a new album, "God's Problem Child," ready for release on the day before that big birthday later this month, and reflects on how his younger years were much darker than these days. The music always drives the man from Abbott, TX to brighter horizons and his next gig to play.
Too much life, laughter, and music to come
"I've been killed several times throughout the years," Willie jokes with Bob Schieffer on "CBS Sunday Morning," adding "so I just thought I'd write something about it." It's fitting that the two contemporaries are discussing "Still Not Dead," a song featured on the new album to which both can relate with humor.
No one is counting numbers or erroneous press reports of Willie Nelson's passing, but the latest collection makes the 110th album for Nelson, not counting varied collections. The artist recalls the early struggles of his career in Nashville, when his songs like "Crazy," "Hello Walls," and countless more were snagged for other artists, while their composer's vocals were deemed not suitable for recording. At one particularly low point, the artist plopped himself in the middle of a Nashville street, hoping to be hit by a car. "I was going from one relationship to the other, marriage and divorce," describes Nelson, noting that songwriters get the best material "from headaches and heartache." Fortunately, traffic was light that night, and a bright horizon was waiting for Willie in Texas.
Giving up on "establishment" Nashville, Willie returned to Texas, took on his authentic persona, and teamed up with friends like Waylon Jennings, and nothing has been the same for him or country music since. He still plays "on the road again" with about 100 dates per year, but Willie Nelson can also draw a crowd in his own backyard.
The Mayor of Luck
Some years back, Willie Nelson fulfilled a dream to have his own Western town created near his property outside of Austin, and he named the municipality "Luck." Hosting annual music events at the Luck Reunion is more than a good time for fans. It has become a movement for fostering new artists in music and art, and even chefs who create under their own calling. The mission is to "cultivate the new while showing honor to influence" per the website. Last year, Valerie June and Margo Price were among the esteemed headliners.
The family is one of the sweetest joys now for Willie Nelson, as moments of embraces and laughter with sons, Lukas and Micah, provide interludes to the music. His great-niece coordinates the event. Sister, Bobbie plays piano every night, and praises "he's really a poet" of her little brother, who still writes songs simply from the heart. Fourth wife, Annie, has been with Willie for over 30 years, 23 years his junior, and she remains sure that "his goal is to wear me out so that we're both the same age."
Willie Nelson seems as ageless as his music. "The truth matters," the songwriter says, paraphrasing Harlan Howard, noting that using more than three chords is permissible. The music has always spoken a real man's story in truth, and right now, he agrees, "I haven't really got anything to bitch about," and all music lovers can wish for is a few more years.