www.lbj.utexas.edu
The Willie Nelson Endowment for Uplifting Rural Communities will fund research and student fellowships focused on sustainable agriculture, eliminating hunger, resilient energy, sustainable water, and natural disaster recovery to benefit rural and farm communities. Named in honor of Willie Nelson, the fund celebrates his legacy and numerous contributions over his lifetime, including Willie's longtime leadership of Farm Aid, which has raised over $70 million to build a vibrant, family farm-centered system of agriculture in the United States.
The endowment leverages The University of Texas's unmatched potential to improve food policy and sustainable water in rural areas, and enables a continuation of Willie's ardent support of American communities recovering from and adapting to natural disasters. Finally, this generous gift recognizes Willie's entrepreneurship and his commitment to energy development and creating a healthy environment for everyone.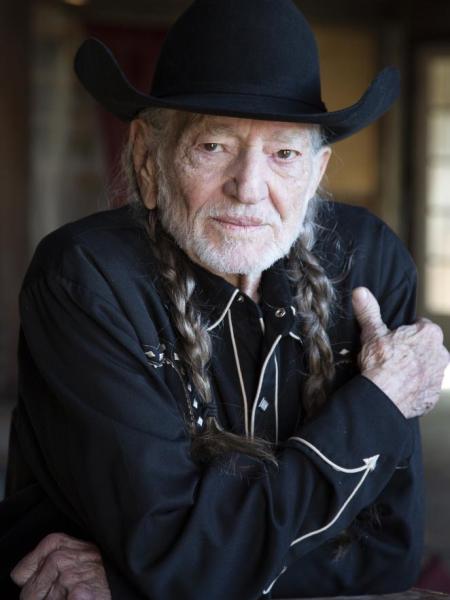 Photo by Pamela Springsteen
Willie Nelson
President Johnson and Nelson share similar backgrounds as rural Texans, aware of the struggles of those who work in the agricultural industry. As President Johnson said in a 1965 Special Message to Congress on Agriculture, "The bounty of the earth is the foundation of our economy. Programs in every aspect of our nation's life depend on the abundant harvests of our farms."
Nelson has long supported our nation's farmers through Farm Aid, an event he co-founded in 1985. He has also helped raise millions around disaster relief, for families of the victims of the 9/11 attacks and for veterans, as well as working toward environmental and animal advocacy, and voting rights.
Nelson is a legend in the music world. With a seven-decade career, Willie Nelson has earned every conceivable award as a musician and amassed reputable credentials as an author, actor, and activist. He continues to thrive as a relevant and progressive musical and cultural force.
In recent years, he has delivered more than a dozen new albums, released a Top 10 New York Times' bestsellers book, again headlined Farm Aid, been honored by the Library of Congress with their Gershwin Prize for Popular Song, received his 5th degree black belt in Gong Kwon Yu Sul, headlined the annual Luck Reunion food and music festival during SXSW, launched his cannabis companies Willie's Reserve and Willie's Remedy, and graced the covers of Rolling Stone and AARP The Magazine.
Throughout 2023, Willie celebrates his 90th birthday with multiple projects and events including a two-night star-studded concert, Long Story Short: Willie Nelson 90, in April at the famed Hollywood Bowl.
Information on Tickets and Tables, opportunies to sponsor endowments here.