www.johnsoncitypress.com
By: Zach Vance
BRISTOL — It was only fitting that famed filmmaker Ken Burns and PBS chose the Birthplace of Country Music Museum on Sunday for their first stop of a 30-city national tour to promote "COUNTRY MUSIC," a new eight-part, 16-hour film detailing the history of the American musical genre.
After all, Bristol is where, in the summer of 1927, record producer Ralph Peer of the Victor Talking Machine Company recorded the "Bristol Sessions," featuring the first recordings of Jimmie Rodgers and the Carter Family, that launched what became known as the "Big Bang" of modern country music.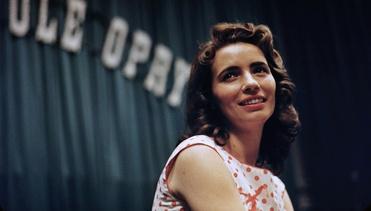 Several dozen people filled a small theater inside the museum to watch the roughly 10-minute introduction to the film, and once it concluded, the crowd chanted "more, more, more."
A larger screening of the film was held later Sunday at the Paramount Center for the Arts, but the full 16-hour film will premiere at 8 p.m.on PBS, beginning Sept. 15-18 and continuing Sept. 22-25.
Burns was joined by the film's lead writer Dayton Duncan, co-producer Julie Dunfey and Old Crowe Medicine Show founding member Ketch Secor, who is featured in the film, for a panel discussion following the screening of the introduction.
"Obviously, the 'Bristol Sessions' are ground zero … for the story sort of coming together and the creation and coalescing of country music," Burns told the audience.
"The Bristol story that we try to tell may not be as in depth as you all know it, but I think it will help put this on a much larger map and put it in context. The thing that struck us in the many, many years we've been working on it is that country music is not just one thing, but many many different kinds of things."
As one interviewee points out during the introduction, country music offers something for everyone, no matter their mood, whether it's heartbreak, redemption, success or love.
"At the heart of every great country music song is a story," Burns said.
"As the songwriter Harlan Howard said, 'It's three chords and the truth.' The common experiences and human emotions speak to each of us about love and loss, about hard times and the chance of redemption. As an art form, country music is also forever revisiting its history, sharing and updating old classics and celebrating its roots, which are, in many ways, foundational to our country itself."
The film project has been in the works for around eight years. Dunfey said several researchers were sent across the country to gather archival footage and photographs.
In total, she said 100,000 old photos were collected, with 30,000 of those were were scanned into a database and just 3,300 making it into the final product. Roughly 700 hours of archival footage was gathered and whittled down to 2 hours and 37 minutes for the audience to see.
Dunfey said the crew received hours of home video from Johnny Cash's four daughters, including footage of Cash with Elvis Presley. Never-before-seen photos and footage of Rodgers, among others, will also be showcased in the film.
The documentary boasts an incredible lineup of country music stars, including Dolly Parton, Vince Gill, Reba McEntire, Merle Haggard and Willie Nelson. Of the more than 100 people interviewed for the documentary, 40 are members of the Country Music Hall of Fame.
Including Haggard, who Dunfey teases as being one of the best interviews in the film, 17 of the Country Music of Hall of Famers have since died, making the documentary that much more alluring.
Birthplace of Country Music Executive Director Leah Ross credited the museum's senior adviser, Keith Liskey, for sparking the museum's involvement in the film.
"As soon as (Liskey) heard that Ken Burns was going to do a documentary on country music, he said, 'We've got to get in touch with him,'" Ross told the crowd prior to the screening.
"So we called Florentine Films and we've been working with them for almost five years, a little over five years on this documentary, and we're honored to have been able to contribute to the story."
This film will be Burns' 32nd documentary, dating back to his first in 1981 "Brooklyn Bridge" that details some aspect or history of America. In addition to "Country Music," Burns is working on five others: "East Lake Meadows," "Ernest Hemingway," "Ali," "The Holocaust & The United States" and "LBJ & The Great Society."
The promotional bus tour will continue with stops in Cookeville, Knoxville, Memphis and Nashville, with a special concert on March at the Ryman Auditorium featuring Dierks Bentley and Ricky Skaggs, among many others. A companion book written by Duncan will be released on Sept. 10. To watch the trailer for "COUNTRY MUSIC," visit www.pbs.org/kenburns/country-music/.